Vestibular Rehabilitation (Dizziness & Vertigo)
Experiencing symptoms of dizziness and vertigo? You can trust our expert Vestibular Rehabilitation treatments for releif.
---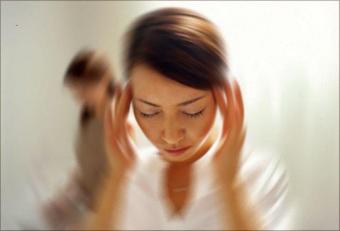 Vestibular rehabilitation therapy (VRT) is an exercise-based program designed to promote central nervous system compensation for inner ear deficits which result in dizziness and vertigo symptoms.
The goal of VRT is to retrain the brain to recognize and process signals from the vestibular system in coordination with vision.
Vestibular therapy includes the use of black out goggle technology, which allows our therapist to analyze the eyes movement. This identifies and rules out conditions of dizziness, vertigo, tumor, labyrinthitis, neuritis, and any inner ear imbalance.
Mark Georgiev, our physiotherapist, is the only specialist that uses the latest Black-Out Goggle Technology combined with a specific sequence of maneuvers, exercises and strategies which has been proven effective in treatment of vertigo.
When should Vestibular Rehabilitation be used?
Vertigo
BPPV (Benign Paroxysmal Positional Vertigo)
Nystagmus
Balance disturbances
Dizziness
Neuritis
Testimonials from Satisfied Patients
"Four months ago, I went to the Emergency Hospital because of severe dizziness. I spent 9 hours there and had numerous tests done. The Doctor's diagnosis was that I had vertigo and he gave me some pills to take, but they had little effect. For the next 3 months I continued to have dizzy spells, stomach nausea and vomiting. Finally, I decided to come to Accelerated Health and Wellness Centre. Fifteen minutes of a vertigo treatment and I walked out of the office 98% cured. On the second visit, I was shown neck exercises to be done daily. I am continuing with those exercises, but I am so pleased to be 100% feeling better! I am truly amazed. Thanks You!
---