Naturopathic Medicine
For all patients in the Niagara Region who want to take their health in their own hands, our Naturopathic Doctor will help with everything from diet and exercise, to understanding the body's unique chemistry. Patients can visit our Fonthill location.
---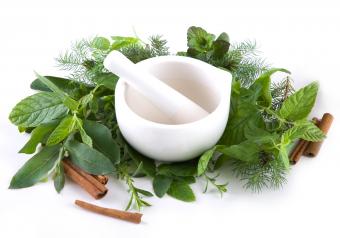 What is Naturopathic Medicine?
Naturopathic medicine is a distinct primary health care system that blends modern scientific knowledge with traditional and natural forms of medicine.
The naturopathic philosophy is to stimulate the healing power of the body and treat the underlying cause of disease. Symptoms of disease are seen as warning signals of improper functioning of the body, and unfavourable lifestyle habits. Naturopathic Medicine emphasizes disease as a process rather than as an entity.
What Kind of Issues Can Naturopathy Treat?
Treating both acute and chronic conditions, naturopathic treatments are chosen based on the individual patient-- their physiological, structural, psychological, social, spiritual, environmental and lifestyle factors.
In addition to diet and lifestyle changes, natural therapies including botanical medicines, clinical nutrition, hydrotherapy, homeopathy, naturopathic manipulation and traditional Chinese/acupuncture, may also be used during treatments.
Are Naturopathic Doctors Accredited?
In Canada, the naturopathic medical profession's infrastructure includes accredited educational institutions, professional licensing, national standards of practice, participation in many federal health committee initiatives, and a commitment to state-of-the-art scientific research.
When should you use Naturopathy?
Naturopathic medicine treats all forms of health concerns -- from pediatric to geriatric, irritating systems to chronic illness and from the physical to the psychological. It is the approach, philosophy and training of naturopathic doctors that sets it apart from other forms of health care.
There are typically three types of patients that seek naturopathic medical care:
Patients that are looking for disease prevention and health promotion strategies. Individuals that recognize that health doesn't just happen by chance, that it is a life-long process that involves a clear understanding of the factors that affect health and how to deal with them on a daily basis. People looking for health promotion as a way of life is increasing tremendously all the time.
Patients that have a range of symptoms that they have been unable to address on their own or with the help of other medical practitioners. With Naturopathic medicine's broad understanding of health and the relationship between health, life and the environment naturopathic doctors are often able to offer patients a new perspective and provide safe and effective ways to restore health.
Patients that have been diagnosed with an illness and are looking for alternative treatments. Naturopathic medicine is very effective in improving quality of life for those with serious and life threatening illnesses. It is used extensively and effectively for those patients that are looking to combine conventional and naturopathic treatments with the aim of minimizing side effects to drugs, surgery or conventional treatments.
The naturopathic philosophy is to stimulate the healing power of the body and to treat the root cause of disease.
For many patients, this difference in approach to health provides them with a new perspective and awareness. By addressing the root cause(s) of disease and through the appropriate use of natural therapies many patients with chronic illness have found tremendous benefits.
Patient Testimonials
"I have fibromyalgia, Sjogren's Syndrome and irritable bowel syndrome. Due to these conditions, I was on several medications. Through Dr. Lara's care over the subsequent months, I have now stopped taking all medications and my pain has become non-existent. I appreciate all that she has done and continues to do to help me improve my health."
---